Contingent Workforce Strategies
14th March 2019
Browns Covent Garden
This year with the heightened uncertainty around Brexit and the tightened regulations around the employment status of your workforce (IR35), businesses have some difficult choices to make around their use of contingent labour.
Attend this roundtable event to learn how to bulletproof your contingent workforce, while we discuss the five key pillars of focus for a successful contingent workforce program:


- Collaboration
- Analytics and Business Intelligence
- Compliance/Risk
- Talent Management
- Vendor Management

The Recruitment Events Co. is hosting a sit-down lunch exclusive to Resourcing Leaders across the Rail, Infrastructure and Engineering sectors. We're planning to openly discuss and debate our experience of past & current Contingent Workforce Strategies as well as look to the future and what it might hold for our functions.
We'll hear from...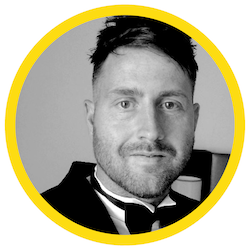 Jonathan Cheeseman, Head of HR @ Colas Ltd*
Implementing a Managed Service Provider to compliment your Contingent Workforce Strategy
Jonathan heads up the HR function and is an influential leader who has significant experience in building effective relationships with key stakeholders, in a fast-paced multi-site working environment.
Jonathan will discuss:


- Choosing an MSP - a Managed Service "Partner"
- Creating Change Within Your Business
- Past Experiences & Learning Outcomes


We'll pose the question - "If you could change one thing about your contingent workforce, what would it be?"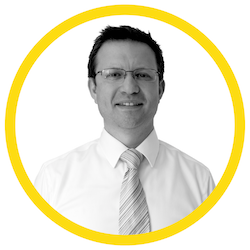 Andrew Jellis, Managing Director @ Morgan Sindall**
Controlling Temporary Labour in 2019
Andrew is a Chartered Engineer, has 15 years' experience in project management, planning and project engineering roles on multidiscipline rail projects of all sizes.
Andrew will lead discussions and pose the questions:

- How do you control the competency of your agency workforce?
- How do you ensure that your agency workforce buys into your safety culture?
- How do you control the cost of your agency workforce in real time?
- Which group has the most accidents on site?


*Colas Group has 55,000 employees in more than 50 countries on 5 continents, they work in every business segment involving the construction and maintenance of roads, as well as other types of transport infrastructure and urban development.
**Morgan Sindall employs around 6,400 people, working on everything from small scale fit outs and utility projects to major urban regeneration schemes. Our strength comes from this balance of activity and our ability to provide integrated solutions comprising a range of our services.


The Venue
Browns Covent Garden - 82-84 St Martin's Ln, Covent Garden, London WC2N 4AG
Who should attend?
Please note these events are EXCLUSIVE to in-house recruitment, resourcing & HR professionals. Should you wish to partner with The Recruitment Events Co. please contact jamie@recruitmentevents.co